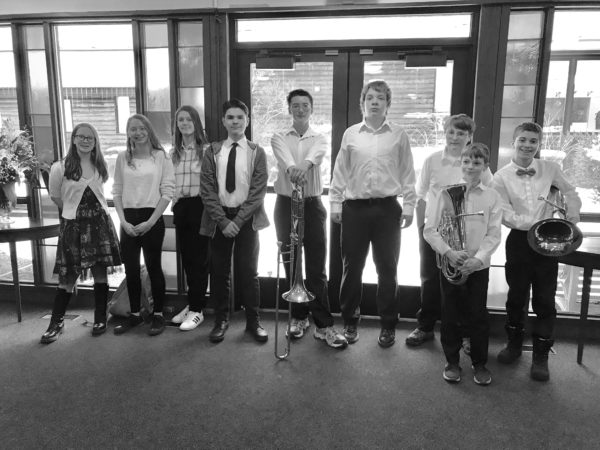 Nine middle school age band students from Steller entered the ASD Middle School Solo/Ensemble Festival last Friday:
Amelia Brooks, trombone
Zane Hopewell, baritone
Kamryn Lyons, flute
Wyatt Mohs, baritone
Kaitlyn Moiser, clarinet
Alan Nunn, baritone saxophone
Milo Scott, trombone
Maddox Tomassoni, alto saxophone
Bjorn van Der Goore, bass clarinet
Amelia, Kamryn, Kaitlyn, and Milo received superior ratings.  Zane, Wyatt, Alan, Maddox, and Bjorn earned excellent ratings.  "I was pleased with the effort these 7th and 8th graders put", said Mr. Toba, band director.  "For many of them, it was their first opportunity to play for adjudications.  The students managed the pressure well and performed at their best."  The soloists would like to thank Marcia Stratman for providing piano accompaniment, as well as Rebecca Brooks, Holly Nunn, and James Moiser for giving the students rides.